StoxPlus joins as full member of Business Information International Association ("BIIA") from 15 March 2018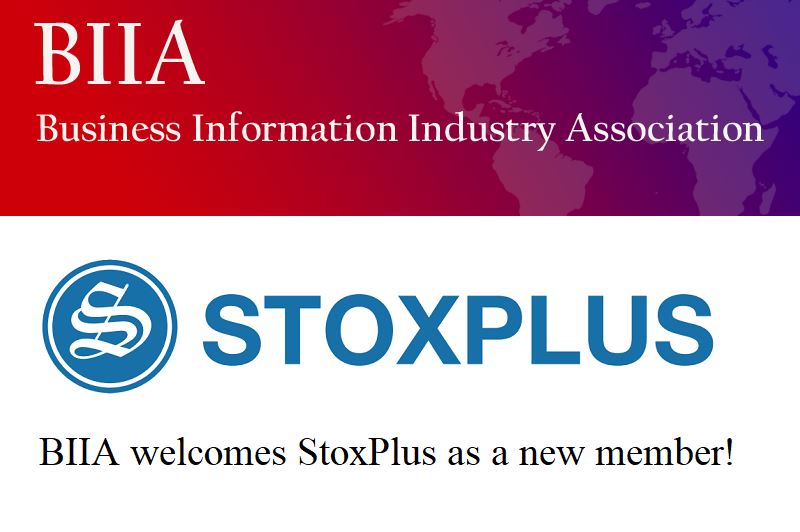 On 15 March 2018, StoxPlus joined BIIA with the aim of providing better products and services to our customers by utilizing the BIIA's valuable information sources and the association's support.
With a desire to better serve our customers especially with Business Information Services ("Biinform") of StoxPlus, we decided to join the association. Our purposes are to keep updated with customer needs, technology trends and to explore international cooperation with other country data vendors to better support our customers not only for Vietnam but also for the countries in the regions and having cross-border trade and investments with Vietnamese enterprises.
The participation in BIIA is not only to serve our foreign customers who are penetrating into Vietnam and having trading partners here in Vietnam but also helps us explore the possibility to support domestic customers including local exporters and trade finance institutions in keeping informed about their foreign counterparts in research and risk management operations.
By participating in BIIA, StoxPlus committed to contributing the market transparency and constructing a fair market for competitiveness in Vietnam that will attract more foreign investments and develop the country's economy.
What is BIIA?
The Business Information Industry Association (BIIA) is a trade association gathering financial information services providers from all over the world, which help other businesses manage growth and reduce risk. It has become the largest global network of business information providers with over 65 members and connecting over 4,000 information professionals.
Their members segment ranges from consumer credit bureaus, commercial credit information companies, business information and software providers supporting digital commerce as StoxPlus does. Among their members are some big names such as Thomson Reuters, Duns & Bradstreet, Credit Bureau, Asian CIS, CIBI Information Inc., CTOS Data Systems, etc.
About Biinform of StoxPlus
Biinform, a business unit and a brand of StoxPlus, is Vietnam's pioneer provider of business information via portal-based and technology-based services built on an aggregated database of almost all enterprises and sectors in Vietnam. Biinform includes company reports and industry reports, comprehensive analysis and local insights to clients at quality standards of the World's advisory firms. For more information, please visit our www.biinform.com.
Source: StoxPlus