Vietnam Consumer Finance continued to grow but momentum is slowing: Is the market too crowded?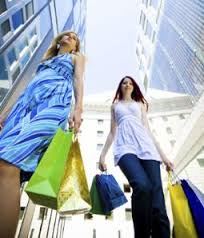 Vietnam Consumer Finance Market continued to flourish in 2016, with outstanding loan balance reaching US$ 26.55 bn according to a new report Vietnam Consumer Finance 2017 released by StoxPlus Corporation.
Total loan balance accounted for 11.4% country loan book. With current low contribution to Vietnam GDP (9.8%) compared with regional countries, the market has great room for development in the future.
However, the market witnessed a slower growth rate compared to rate in 2015 (96.3%) due to slowdown in growth of commercial banks and of housing/home improvement loan segment. The peaking of consumer finance market in 2015 was attributed to the growth of real estate sector as it led to the growth of housing/home improvement loan (without collaterals). Moreover, this loan segment accounts for the largest portion of consumer finance loan and is mainly provided by commercial banks. Alternatively, the lower growth in 2016 (39%) correlated with the slower growth of the housing/home improvement loans (43%).
According to StoxPlus' analysis, there are two groups of businesses, including commercial banks and CF Companies. CF companies have just tapped on the consumer finance market for over 5 years. However, they have grown fast, gradually increasing their market shares. CF companies has competitive advantage compared to banks in loans for other purposes segment. CF companies capture the trend in consumer behaviors, in which customers tend to reach out CF companies when they need smaller and more urgent loans such as wedding loan, travelling or buying home appliances. Also, CF companies tap on the unserved population of banks.
As the market continues its growth momentum, new players are still looking for entrance. New players are entering such as MCredit (a joint venture between Military Bank and Shinsei Bank from Japan). HD Finance also got a boost from the investment of Credit Saison, also from Japan. Fintech and startups are trying to disrupt the market, such as MobiVi, Dr. Dong, and F88. From 5, number of CF players has jumped to 12.
Among new players in Consumer Finance Companies, MCredit, which was established based on the corporation of MBBank and Shinseibank in 2016, is a noticeable one. With the corporation between MBBank and Shinsei bank, MCredit has advantage of strong customer database, sales network to offer cross-sales products to MBBank customers. Moreover, MCredit has advantage of information systems supported by Shinsei bank to fasten and standardize the process of customer verification, loan approval, disbursement, collection. And MCredit could utilize base of Viettel stores to offer variety of sales channel besides POS channel which is becoming saturated.
Also, in the context of high competition among traditional CF models, CF Fintech model has been emerging in Vietnam, especially in online payment services and e-wallets to pose a threat to existing players. In terms of online payment, more than 50% of Fintech in Vietnam is in online payment services. In which, most of these Fintech have partnered with CF Companies, such as Momo, Payoo, BankPay, etc. to provide collection service and payment gateway for the CF companies. Regarding business tools, according to StoxPlus' observation, some CF models are applying Fintech such as Pay Day Loan model of Dr. Dong and P2P lending models like Tima and Huydong. They focus on the lower mass of customers who are in need of emergency loans with short term of lending (below 30 days). We believe that CF Fintech model will continue rising in the near future, reaching the mass and lower mass customers. However, the regulation framework for FinTech is still an open-ended question in Vietnam. Therefore, StoxPlus concluded that for FinTech to become a real threat to traditional financial institutions in Vietnam, it may take a long time.
It will be interesting to watch how the new players will maneuver the business, in order to compete in the market.
Click here for the full report:  https://biinform.com/Reports/DD5-vietnam-consumer-finance-market-report-2017-.html
Source: StoxPlus